Network

5 Oct

The long-awaited West Midlands Metro extension to Wolverhampton railway station has opened to passengers

Network

4 Oct

"SIGNIFICANT improvements for passengers in reliability, punctuality and customer satisfaction"

Network

26 Sep

PAUL STEPHEN heads to Siemens' £200 million factory in Goole

Network

22 Sep

Plans to introduce a national rail freight growth target could be heavily undermined

Network

21 Sep

"This industry has really quite gone to sleep in the last two or three years. It has lost its place in the sun. We need to push to think differently." 

Network

20 Sep

Network Rail has commenced the final stage of the refurbishment of Barmouth Viaduc

Network

19 Sep

BRETT RING, VP of Commercial at SilverRail, says rail must address cost, convenience and comfort to encourage greener travel decisions

Network

12 Sep

Debate over whether the number of passenger trains should be reduced, to provide more capacity for freight, has been accentuated by the pandemic.

Network

11 Sep

Network Rail is to increase working near Oxford station from 12 to 24 hours a day, after a project to improve the station was temporarily halted.

Network

8 Sep

A home has been found for the officially preserved three-car Class 313 suburban electric multiple unit

Network

6 Sep

TransPennine Express has confirmed that its troubled 'Nova 3' diesel-powered trains will be withdrawn at the December timetable change. 

Network

28 Aug

The first refurbished Southeastern Class 395 Javelin has re-entered passenger service. 

Network

24 Aug

A 5,600-tonne concrete bridge that will take HS2 under the Coventry-Leamington line near Kenilworth has been rolled into place

Network

23 Aug

HSTs have been a part of Western Region operations since 1976, but their days are numbered.

Network

16 Aug

More than two-thirds of West Midlands companies surveyed believe that improvements to rail services will win them new business

Network

15 Aug

The Portsmouth Direct Line was closed from Monday July 24-Friday July 28, to allow the latest element of a £100 million, three-year upgrade.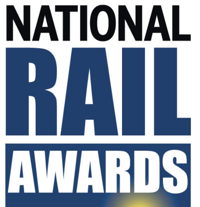 The National Rail Awards will take place September 14 at the Grosvenor House Hotel in London's Park Lane. Once again hosted by RAIL's Managing Editor & Events Director Nigel Harris .
To find out about more, please contact Sandra Evitt, Events Manager, 01733 468 123, [email protected]
Find out more about this event
---
---