People

19 Aug

The right tools to thwart passengers who don't pay their fare

Network

15 Aug

People travelling by train to historic landmarks in Wales can now get two-for one entry. 

Network

12 Aug

HS2 Ltd continues to beat industry averages for the number of female and BAME employees working on the project

Network

11 Aug

HS1 Ltd has rejected concerns from the Office of Rail and Road over how the company is managing its asset renewals.

Network

10 Aug

More Railway Family Prize Draw raffle prizes for the RAIL Ukraine Appeal supporting British Ukrainian-Aid (RAIL 962) have been announced

Network

9 Aug

ScotRail has confirmed that later trains will run and that existing services will be reinforced with extra carriages to and from Edinburgh

Network

8 Aug

Passengers travelling with East Midlands Railway and West Midlands Trains can now buy app-based barcode season tickets.

Network

2 Aug

Only ten seconds and a good dose of luck prevented a 70mph head-on crash between a Loram rail-grinding machine and a nine-car Class 222 Meridian

Network

1 Aug

Twenty-five extra ticket gates are to be installed at London Victoria station, to ease its acute congestion at peak times.

Network

30 Jul

South Western Railway's new 2022-23 business plan contains no new information about its long-delayed £1 billion fleet of 90 new trains. 

Network

29 Jul

The 2,000-tonne Dorothy, one of HS2's ten tunnel boring machines, has made its first breakthrough after eight months underground.

Network

28 Jul

Two zero-emission hydrogen fuel cell generators have replaced diesel-powered equipment at HS2's Victoria Road construction site at Ealing, in west London. 

Network

27 Jul

Businesses along the Birmingham-Shrewsbury route are being urged to complete a survey that could help decide whether new investment includes electrification.

Network

25 Jul

Help NRA to raise funds for British-Ukrainian Aid

Network

23 Jul

Transport Secretary Grant Shapps has cast doubt on the second and third phases of East West Rail

Network

22 Jul

July 17 marked 1,000 days since the Rail Network Enhancements Pipeline was last published

Network

21 Jul

A rival bidder in the race to buy Go-Ahead Group says it is still "assessing its options", in the wake of an upbeat trading update by the bus and rail business

Network

20 Jul

Peers in the House of Lords have been expressing their concerns about the performance of Avanti West Coast (AWC) services.

Network

16 Jul

Laing O'Rourke has been awarded the £370 million contract to build the new interchange station at Solihull in the West Midlands.

Network

15 Jul

Piling work has begun on one of HS2's most spectacular engineering features yet - the low 500-yard, nine-span Wendover Dean Viaduct in Buckinghamshire.
Peers in the House of Lords have been expressing their concerns about the performance of Avanti West Coast (AWC) services.
A plan for South Cumbria, setting out realistic investment targets for the region's lines with its local operator at its core, is aiming for 'quick wins'.
Britain's longest-running passenger operator, Chiltern Railways, has been awarded a six-year National Rail Contract (NRC) with a commitment to decarbonisation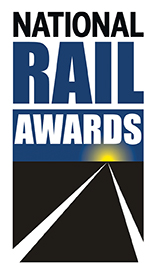 The National Rail Awards will take place September 15 at the Grosvenor House Hotel in London's Park Lane. Once again hosted by RAIL's Managing Editor & Events Director Nigel Harris and BBC Presenter Huw Edwards.
To find out about more, please contact Sandra Evitt, Events Manager, 01733 468 123, [email protected]
Find out more about this event
---
---