Welcome to RAIL Business Events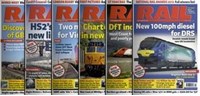 Since 1981 RAIL has been designed to be the first choice for anyone interested in today's railway, whatever their reason. RAIL's second-to-none news coverage is given context by its top-quality opinion, comment and analysis pieces from Britain's leading expert commentators.
In support of the magazine, RAIL's own dedicated business events team produces a range of high-value events for the rail industry.
RAIL Business Events has a long history of engaging with delegates through an extensive portfolio of events. Each of these events facilitates networking and business opportunities for both delegates and sponsors. We also work closely with sponsors to ensure that they achieve their objectives when sponsoring one of our prestigious events.
There is a limited number of sponsorship opportunities at these events. For more details contact Sandra Evitt, [email protected] or 01733 468 123
Our events are listed below.

Rail Live returns to Long Marston on June 19 and 20 2019 and will be bigger and better with many more features, demonstrations and exhibitors. More announcements will be be made in the next few weeks.
Don't miss the opportunity to take part in the most successful event for the rail industry in the UK. Contact Julie Howard for more information on sponsoring or exhibiting.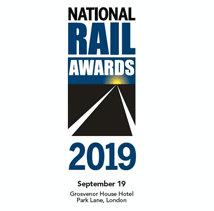 A celebration of the rail industry, rewarding those who have made a huge difference to the railway network.
To book your table or for sponsorship opportunities - Sandra Evitt, Events Manager, 01733 468 123, [email protected]
Past Events

The rebranded annual National Rail Conference moves to Rail Live.

The National Rail Conference, organised by RAIL magazine, is taking a step up this year, both in content and location. Rebranded as the National Rail Convention, the conference programme will take place over both days of Rail Live 2018, from a bespoke suite in the internal exhibition structure on-site.
The National Rail Convention will bring the best content presented by the best speakers in the country.
Each session is designed to provide relevant and practical knowledge that will make a difference to your business when you get back to your desk the next day.
Between the main sessions on the first day, Women in Rail will hold a session on the role effective leadership plays in a successful business. While, on the second day Young Rail Professionals will hold a 'My Career' session with experienced rail professionals giving advice and inspiration to new members of the industry and providing an opportunity for them to ask questions.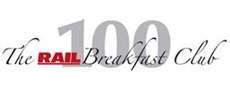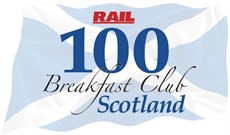 Seven years ago and due to the success of the RAIL 100 Breakfast Club London, the first meeting of the RAIL 100 Breakfast Club Scotland took place. It has gone from strenghth to strength.
Membership includes 3 breakfast meetings in Glasgow and a dinner in Edinburgh.
---
---