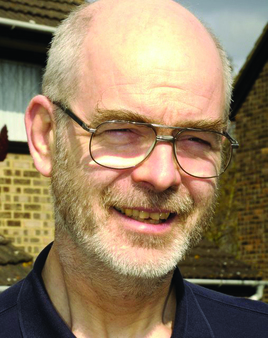 Retiring Railway Heritage Trust Executive Director ANDY SAVAGE MBE gives RAIL an insight into what his successor might expect from one of the most fulfilling roles on the network
There are few stretches of Network Rail's 20,000 miles of track over which Andy Savage MBE cannot claim to have travelled during his 11 years at the helm of the Railway Heritage Trust.
By leading an organisation with a networkwide remit to assist the rail industry in preserving its great legacy of listed buildings and structures, he simply cannot afford to stay in the same place for too long.
In fact, having secured a few precious moments to speak to Savage in between appointments, RAIL is given a brief glimpse into his everyday working environment.
The familiar sounds of passing trains and distant chatter filter down the phone line as he speaks from Coventry, where the RHT has contributed grant-funding to the £82 million redevelopment of the city's Grade 2-listed station.
"No day is the same for me," he explains. "Yesterday I was with Sir Peter Hendy CBE to unveil a plaque and see the bridge deck restoration of Oxford's Rewley Road Swing Bridge. Today I'm in the West Midlands, and tomorrow I'll be somewhere else.
"But that's why I think this is a dream job. And except for Didcot West Curve and one or two other bits, I reckon I've been lucky enough to cover 99% of the network. You also get to work at all levels of industry - one day I'll be talking to signallers in a Victorian signal box and then I might be trying to influence senior industry leaders."
He adds: "You're very much your own boss in this role, and I have the enormous satisfaction of seeing a project come to fruition. I remember the swing bridge in Oxford being finally closed to goods in 1984, back when I was a civil engineer. Now it is being restored to working order with our help."
The recruitment process has begun to find a successor to Savage, who will shortly retire after a long career on the railways in civil engineering - as deputy chief inspector of the Rail Accident Investigation Branch and (since 2010) as RHT's executive director. The next incumbent is expected to be in position by April 1 2022, although as part of the transition Savage has pledged to remain closely involved for a further two months until the end of May.
He stresses that this is "not to run RHT, but to wrap up the financial year", and to complete the annual accounts for an organisation that is allocated a budget of up to £2.5m per annum by its sponsors, including Network Rail.
Looking back at more than a decade of personal involvement in a wide range of grant-funded projects, what were his favourites?
After some deliberation, he decides: "It's hard to choose because we've been involved in some very large-scale projects right down to quite a lot of little jobs. But the £500,000 grants we awarded to the Nottingham station and Wakefield Kirkgate renovations, plus our largest ever job to reconstruct the Maidenhead canopy at Wallingford, all come to mind.
"Having said that, a lot of the smaller projects have been equally satisfying, like at Ladybank where we transformed a station that serves just 800 inhabitants."
Other achievements on which Savage looks back with pride include helping RHT to evolve from a largely paper-based organisation to being more electronic. This includes developing a large social media following which (on Twitter) is on course to exceed 10,000 followers by the time he departs.
As for the low points from his tenure, Savage says there haven't been very many. But he recalls the painful memory of the Nottingham station fire in August 2019, when an arson attack caused some £5.6m worth of damage to the historical fabric of the building.
He also points to Spalding station in Lincolnshire, where efforts to restore the 1848 Great Northern Railway-built station have so far proved unsuccessful: "It is very frustrating, but thankfully Spalding is very much the exception. There are probably only three or four projects that have failed during my time at RHT, and that is the only one I can actually think of."
In terms of the RHT's future, Savage is satisfied that he is leaving behind a strong organisation that operates in a healthy landscape where heritage and restoration are both properly valued and actively supported.
The RHT is fully funded until the end of Control Period 6 (March 2024), and Savage has "every expectation" that a further five-year award will be forthcoming for CP7.
He adds: "The industry is going to undergo some structural changes and I can't guarantee what will happen, but Network Rail has a chairman who is a heritage enthusiast and a chief executive who is an architectural enthusiast. And for the RHT, that must ultimately be good news.
"You also have to consider the money we bring into the industry, because for the £2.5m we spend each year we see another £5m-£6m come in using private capital from outside the industry. There is also the further value from the businesses that locate to stations and use renovated spaces - such as the successful Sheffield and York Tap – that were all otherwise empty 10 years ago."
With the RHT's prospects and the continued fulfilment of its objectives all looking positive, Savage signs off with a nod to his retirement plans.
It should come as no surprise that he will remain deeply involved in railway heritage - albeit in a more limited capacity and at a slightly less frantic pace. He remains a trustee of the annual Railway Heritage Trust Awards and expects to continue working for the RHT on a voluntary basis to provide advice and assistance to his successor, if needed.
Away from the RHT he plans to continue as a volunteer on the Ffestiniog Railway in Wales, which "has been there since 1832 and will be there for many more years for me to continue to get my hands dirty in the yard at Porthmadog"