The RAIL 100 Breakfast Club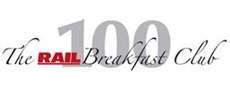 VENUE
Simpson's on the Strand
100 The Strand
London
TIMINGS
Registration from 07.00
Full English breakfast is served at 07.45
Guest speaker at 08.15
Followed by questions and a confidential discussion until 09.00
Networking until 10.00
PAST SPEAKERS HAVE INCLUDED
Mark Carne, Chief Executive, Network Rail
Patrick McLoughlin, Former Secretary of State for Transport
Peter Wilkinson, Managing Director – Passenger Services, DfT
Anthony Smith, Chief Executive, Transport Focus
Nicola Shaw, Former Chief Executive Officer High Speed 1
Paul Plummer, Chief Executive Officer, RDG
Rob Brighouse, Non-executive Director, Network Rail
Sir Peter Hendy CBE, Chairman, Network Rail
Chris Grayling, Secretary of State for Transport
PREMIER PARTNER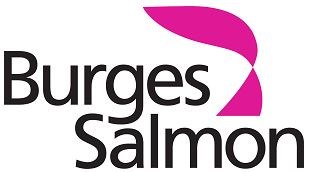 Burges Salmon is uniquely placed to provide the highest standard of rail sector legal advice, having played a leading role in the rail industry for over 20 years. Our nationally acclaimed Rail Group, part of our transport practice, is the largest of its type in the UK and is widely respected for providing quick, clear and pragmatic advice founded on a multi-dimensional understanding of the rail industry, its contracting and regulatory framework and its customs and practices.
With expert knowledge of the sector, we understand its history and evolution, while continuing to participate in its current and future developments. To achieve the best outcomes for our clients, we adopt a collaborative approach, building a team of lawyers with disciplines tailored to each client's needs.
We advise internationally and throughout the UK with rail lawyers qualified in England and Wales, Scotland and Northern Ireland, and experience of bringing learning from the UK rail industry to projects and franchises worldwide.
ASSOCIATE PARTNERS

For over 60 years SYSTRA has planned, developed and engineered many of the world's most complex transport infrastructure projects. SYSTRA is a world leader in rail and urban transport with over 6000 specialist staff worldwide. In 2015, SYSTRA's turnover was €623 million.
SYSTRA is sought after by transport authorities throughout the world to advise on high-speed rail, conventional rail, light rail and metro systems. SYSTRA works client-side for project sponsors and provides major project design, engineering and integration to contractors across the world.
SYSTRA works at every stage of a project from the planning and feasibility of a new transport network, producing technical specifications and detailed design, to supervising the build through to testing and commissioning as well as operations and maintenance.
SYSTRA's current rail projects include; Crossrail, Edinburgh to Glasgow Improvement Programme, Dubai Metro, Copenhagen Metro, South Europe Atlantique High Speed Railway and Grand Paris Express.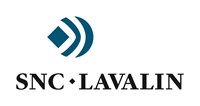 SNC-Lavalin is one of the leading engineering and construction groups in the world and a major player in the ownership of infrastructure. From offices in over 50 countries, SNC-Lavalin's employees are proud to build what matters. Our teams provide world class engineering services in a variety of industry sectors, including oil and gas, mining and metallurgy, infrastructure and power.
SNC-Lavalin Rail & Transit has united more than 1,500 rail experts across the globe. The team offers end-to-end services across all types of rail and transit systems. SNC-Lavalin can develop the concept, design, build and finance as well as operate and maintain, with consultants working on rolling stock, rail infrastructure, control systems and strategic transport advisory services.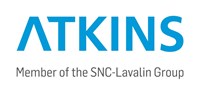 Atkins is one of the world's most respected design, engineering and project management consultancies. We build long-term trusted partnerships to create a world where lives are enriched through the implementation of our ideas.


---
---