The RAIL 100 Breakfast Club

2021 Dates
15 April
15 July
14 October
9 December
PAST SPEAKERS HAVE INCLUDED
Mark Carne, Chief Executive, Network Rail
Patrick McLoughlin, Former Secretary of State for Transport
Peter Wilkinson, Managing Director – Passenger Services, DfT
Anthony Smith, Chief Executive, Transport Focus
Nicola Shaw, Former Chief Executive Officer High Speed 1
Paul Plummer, Chief Executive Officer, RDG
Rob Brighouse, Non-executive Director, Network Rail
Sir Peter Hendy CBE, Chairman, Network Rail
Chris Grayling, Secretary of State for Transport
ASSOCIATE PARTNERS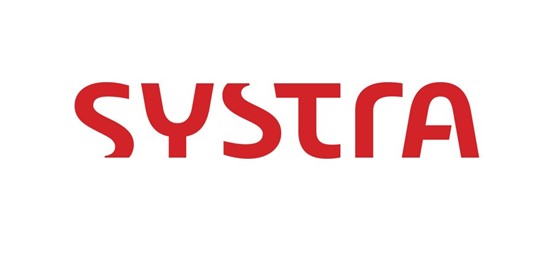 Please read: Systra Environmental Services Summary
SYSTRA keeps the world moving through connecting people and places. Every day, more than 50 million people travel using transport systems designed by SYSTRA. A recognised world leader in mobility and mass transit, SYSTRA employs 6,700 people and has an operational presence in 80 countries.
SYSTRA's specialist rail expertise enables us to constantly re-invent, adapt and re-imagine transport solutions to meet tomorrow's challenges. Our understanding of the asset and how to efficiently, cost-effectively maintain it – acquired through decades of specialist experience – informs our engineering design. Our specialist knowledge of design, integration and operation enables our clients to minimise disruption to passengers, reduce operating costs and experience greater efficiencies.
By enabling mobility, our work strengthens communities, increases social inclusion and improves people's access to employment, education and leisure opportunities. We deliver engineering, consultancy and specialist technical services that enable safe, efficient mobility and foster economic prosperity. Engineering News-Record ranks SYSTRA in the top five mass transit and rail firms and among the 50 largest engineering firms in the world.

SNC-Lavalin's Atkins business is one of the world's most respected design, engineering and project management consultancies. Together with SNC-Lavalin, a global fully integrated professional services and project management company, Atkins helps clients plan, design and enable major capital projects, and provides expert consultancy that covers the full project lifecycle.
As a leading global rail consultancy, we combine traditional engineering with the latest techniques to deliver safe, reliable and sustainable outcomes, transforming rail networks, and shaping the future of transport.
From digital rail and predictive maintenance to the delivery of mass transit our multidisciplinary team of experts provide strategic insight, incorporating a deeply embedded knowledge with innovative practices, reimagining infrastructure to meet current and future transport demands.
We put our clients at the heart of everything we do, working collaboratively to enable seamless, personalised passenger experiences, optimised operations, reduced risk, increased safety and efficiencies; making us the partner of choice.
For further information, Please do not hesitate to contact Charlotte Witham (Conference Events Administrator) on 01733 468906, [email protected]
---
---